You do not need to board a plane to experience the jungle and exciting flavours. In our green house restaurant by Highway 8 in Närpes you will dine under tropical fruit trees and breathe the fragrances of herbs while you will enjoy a culinary experience.
Have you ever tried strawberries with garlic? A steak in a liquorice sauce? Or a sweet panna cotta based on tomato? It is natural for us to use tomatoes in our cooking: Närpes is the largest tomato producer in the country. For extra flair, we season our home-made dishes with our own herbs and edible flowers.
The temperature is always pleasant, regardless of whether the sun is high or the snow covers the ground. Our Asian vibes are noticeable all year. In the summer you can enjoy our summer lunch without reservation until 3 pm every day (26.6.2023-13.8.2023) – then you neither can or must reserve a table. During the winter we open if you are a company of at least 15 adults and you get to choose which of our menus you prefer. If you are a smaller group you can still get in touch, if you are lucky you can visit us when we are entertaining another group.
The tropical green house restaurant – a unique culinary experience
News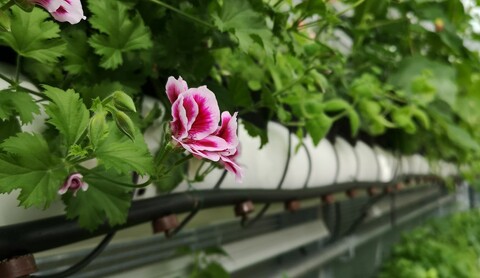 09.11.2022
Boka bord till morsdag!
Read more
Show more
"A really nice place – the best place in Finland. Great food made from fresh ingredients."
"Wonderful environment, great food, friendly staff. We tried new flavours that we never have at home."
"It was incredibly pretty with all the plants and herbs."
"An exciting menu with surprising flavour compositions."